Transporting a specialized load the needs permits for transportation is no easy feat. It's already a big bother in it of itself to prepare physically and mentally for such an operation.
You also have to know all the measurements and regulations in order to understand that the order that you are about to perform is indeed qualified as an oversize or overweight. In the United States,wide or oversize load is a vehicle and/or load that is wider than 8'6" (2.59 m).
Every state has a slightly different standard for delivering such loads so it is crucial to check all the legal requirements for full confidence.
Because of such bureaucratic reasons, flatbed and/or step deck loads navigation and preparation might take some additional time. Bulldozers, tractors, long steel beams, and many other items are very tricky to navigate through without proper care and might even backfire if you do not give the load the proper attention and care it needs in order to arrive at the destination point safely.
Here are a couple of useful points when considering picking up such loads.
Understand the legal dimensions of what exactly are you about to transport.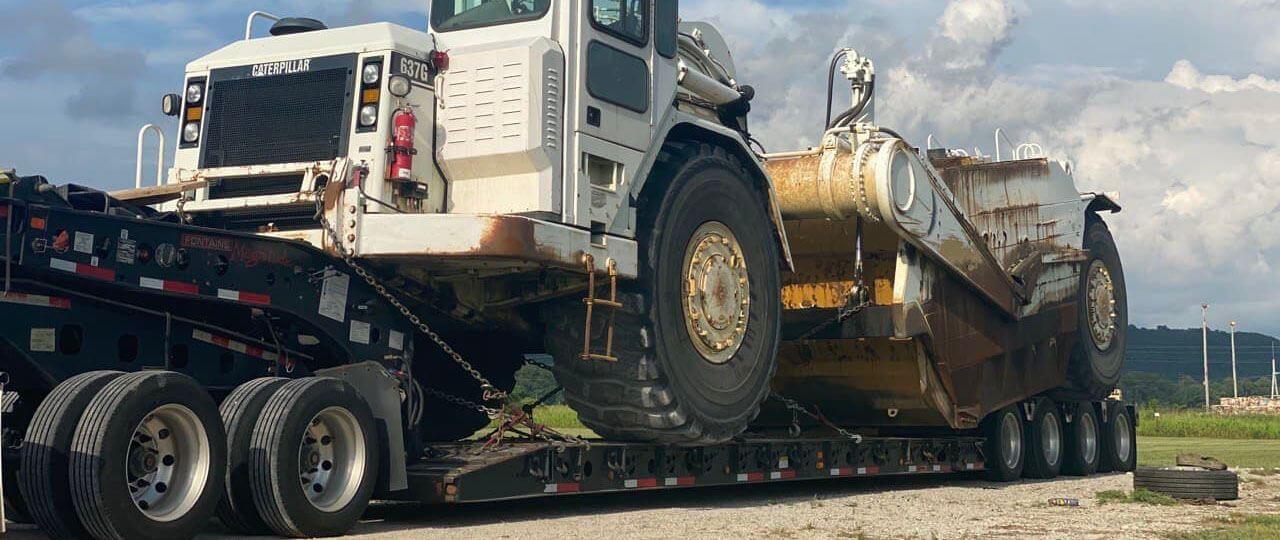 In different states the situation becomes different depending on the height of your load.For example if height limits surpass 13.6 feet in Iowa and Illinois you will need a permit but if you cross to Texas and California the dimensions change to 14 feet.
There are only two states in mainland USA that exceed 14.6 feet these states begin Colorado and Nebraska. If the overall gross weight of your truck is more than 80.000 pounds of per 12 axels you should always specify if you need a permit to pass or not.
Some RGN trucks can have a weight of over a 100000 pounds gross weight and more.
Be sure to follow only the most relevant information in order to be prepared. Always remember knowledge is power.
You need to know exactly if the load your is oversized or not.
Measurements are done on the number of axles the truck has. So for example, if your trucks are being loaded and the weight of an overall load is not exceeding the weight limit for an axle then it is a regular load but if the overall weight measurements per axle are exceeded then the restrictions will be applied.
Escorts for your load can also vary from state to state. In West Virginia it can be 3 or 4 trucks escorting you overweight load. In other states the regulations change so in just one trip you can go from one truck escorting you to 4 and more. It's all really depends on every state regulations and how they handle certain loads.