When do I need a trip permit?
In order to legally transport cargo from one state to another, you need the necessary permits - an interim travel permit (IRP) and fuel (IFTA).
A single trip permit is required for any heavy hauler that leaves its home state without being registered under an international registration plan. Which specific cases require such document:
the vehicle has 3 or more axles;

the vehicle has a full car;

the registered weight over 26,000 pounds;

the vehicle is not registered with the IRP.
A temporary IFTA fuel permit, according to the vehicle regulations for the transport of goods, is necessary in the following situations:
if IFTA registration is not available;

the vehicle has 2 axles and its gross vehicle weight is over 26,000 pounds;

the vehicle has 3 or more axles;

the combined weight of the vehicle and trailer is over 26,000 pounds.



We will help you to obtain permits for transportation and fuel in a short time and at an adequate cost. Our experts will take into account all the peculiarities of the route, vehicles, routes they will follow, and other factors. They can also work out the best route for you.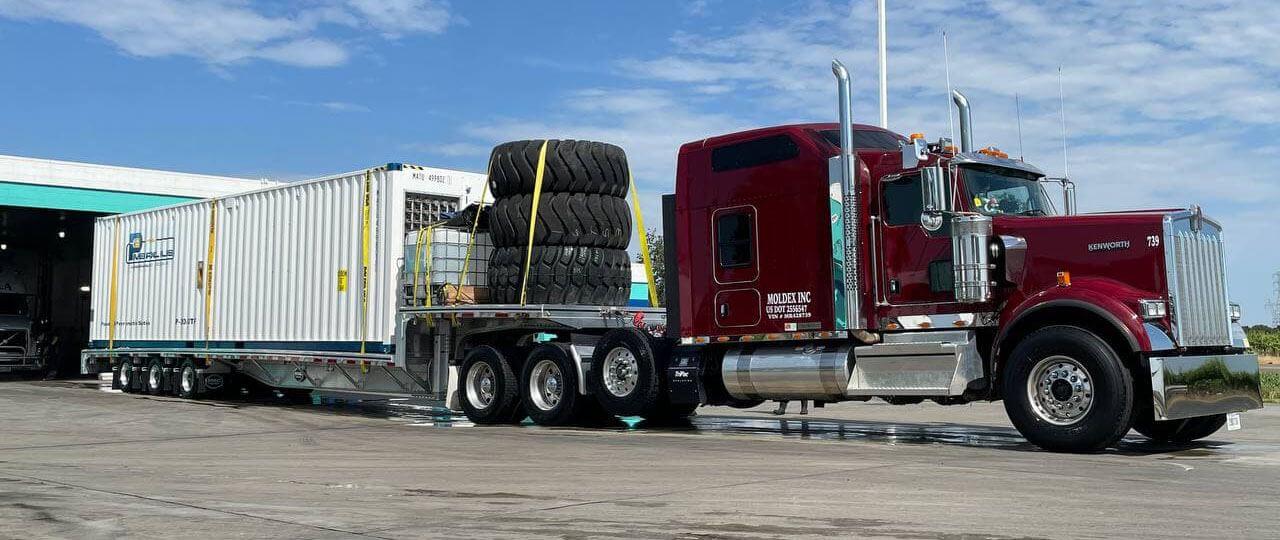 Which states require a trip permit
Before obtaining a travel permit, it is important to know which states require this document:
Arizona. The document is required if the truck has 2 or more axles. So the "26,000 overweight rule" doesn't apply in this state.

California. Absolutely all trucks transporting even personal belongings must have the necessary documents.

Nevada. In order to cross this state, a document must be obtained with a vehicle weight of 10,000 pounds or more.

New Mexico. Appropriate documentation is required for vehicle weights of 12,000 pounds or more.



In all other US states, not only IRP and IFTA are required, but also additional documents. They may include, for example, vehicle mileage permits. Therefore, it is first necessary to study all the rules for crossing these states by heavy trucks.
Our experts are well aware of all the intricacies of transporting various types of cargo within the United States, so we will relieve you of the need to independently study any laws and requirements. Just contact us and we'll arrange everything ourselves. Fast, professional, safe and legal.
How much does a transport license cost
We offer competitive prices for issuing documents for the transportation of goods. At the same time, our experts take into account all the peculiarities of the route, type of cargo and transport, as well as other factors.
But the exact price can only be determined on an individual basis. So contact our company, tell us about the cargo and transport, after which the manager will estimate the case based price of the service.
Where can I get a travel permit?
Our company offers to obtain documents for oversized / heavy cargo not only fast, but also professionally. We work directly with the authorities, we have the necessary contacts. Therefore, your issue will be resolved in the shortest possible time.
To order a service or ask a question, please contact our manager by phone or email. The consultation is free.